A organização da San Diego Comic-Con 2007 anunciou esta semana a lista de indicados ao Eisner Awards, o maior prêmio da indústria de quadrinhos dos EUA.
Os indicados foram escolhidos entre o melhor da HQ publicada no mercado do país no último ano por um júri de cinco pessoas: os escritores Chris Reilly e Jeff VanderMeer, a jornalista-blogueira Whitney Mateson, a bibliotecária Robin Brenner e o dono de comic shops James Sime.
4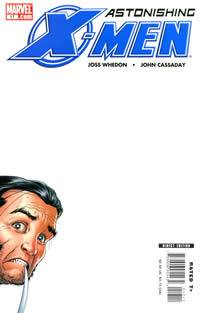 6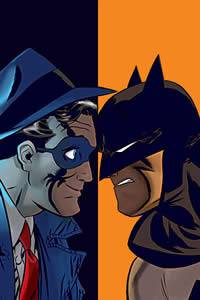 2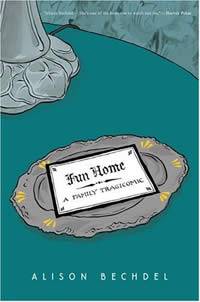 3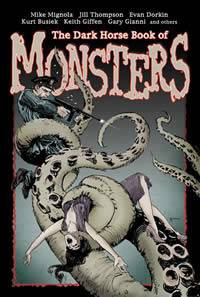 The Dark Horse Book of Monsters
5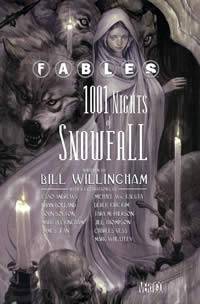 Fables: 1001 Nights of Snowfall
1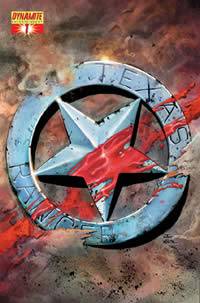 Para os brasileiros, alguns destaques. Os gêmeos Fábio Moon e Gabriel Bá têm seu De:TALES (parecido com o álbum Dez Pãezinhos: Crítica, publicado no Brasil pela Devir) concorrendo como Melhor edição norte-americana de material estrangeiro. Caso o álbum vença, porém, nesta categoria quem fica com o prêmio é a editora. O que não é o caso do desenhista Sergio Cariello, brasileiro radicado nos EUA, que pode levar seu troféu caso The Lone Ranger ganhe Melhor nova série.
O destaque deste ano, como a própria organização aponta, é a pulverização dos votos. Em diversas categorias, é notável o número de editoras representadas, mostrando quase a totalidade do mercado de quadrinhos estadunidense - que está sendo invadido, aos poucos, pelas grandes editoras de livros.
A pulverização é estranha, pois o Eisner tinha uma tendência a citar alguns nomes - de autores ou obras - até mais de dez vezes entre os indicados. Este ano, os nomes que mais se repetem alcançam somente quatro indicações: é o caso de Ed Brubaker, o roteirista de Demolidor, Capitão América e Criminal, e de Bill Willingham, de Fables e Jack of Fables.
Os selecionados vão desde a mais popular HQ dos últimos anos - Civil War, que concorre por melhor dupla desenhista e arte-finalista (Steve McNiven e Dexter Vines) - até o experimentalismo estranhíssimo do Ninja, de Brian Chippendale, um livrão com desenhos e cores infantis e uma história que não faz muito sentido, mas que concorre a melhor álbum gráfico.
Duas das graphic novels mais comentadas do ano passado - e que já carregam prêmios o suficiente - aparecem timidamentre entre os indicados do Eisner: Fun Home, de Alison Bechdel, concorre a Melhor obra baseada em fatos reais e a Melhor álbum gráfico original, e American Born Chinese, de Gene Luen Yang, somente a Melhor álbum gráfico original.
Há algumas mudanças nas categorias, nas quais os juízes de cada ano têm liberdade para mexer. A categoria Melhor edição americana de material estrangeiro foi dividida em duas, para dar um espaço exclusivo aos mangás. Saiu Melhor história serializada, voltou Melhor publicação de humor. E a categoria Talento que merece maior reconhecimento virou Reconhecimento especial.
Numa tendência crescente a cada ano, tem muito material que já saiu ou está para sair no Brasil: uma história de Don Rosa para o Tio Patinhas, a graphic novel Fábulas: 1001 Noites (que a Pixel promete para julho), All-Star Superman (nossa Grandes Astros DC: Superman), o Monster de Naoki Urasawa (que sai aqui pela Conrad), Batman: Ano 100, entre outros.
Cédulas com os nomes dos candidatos começam a ser distribuídas agora para representantes de toda a indústria de HQ dos EUA, das editoras aos donos de lojas. Os vencedores serão anunciados na noite de 27 de julho, durante a San Diego Comic Con.
Confira os indicados de cada categoria (entre parênteses, selo/editora):
Melhor história curta
"The Black Knight Glorps Again", de Don Rosa, em Uncle Scrooge #354 (Gemstone)
"Felix", de Gabrielle Bell, em Drawn & Quarterly Showcase 4 (Drawn & Quarterly)
"A Frog's Eye View", de Bill Willingham e James Jean, em Fables: 1001 Nights of Snowfall (Vertigo/DC)
"Old Oak Trees", de Tony Cliff, em Flight 3 (Ballantine)
"Stan Lee Meets Spider-Man", de Stan Lee, Oliver Coipel e Mark Morales, em Stan Lee Meets Spider-Man (Marvel)
"Willie: Portrait of a Groundskeeper", de Eric Powell, em Bart Simpsons's Treehouse of Horror #12 (Bongo)
Melhor edição individual
Batman/The Spirit #1: "Crime Convention", de Jeph Loeb e Darwyn Cooke (DC)
A Late Freeze, de Danica Novgorodoff (Danica Novgorodoff)
The Preposterous Adventures of Ironhide Tom, de Joel Priddy (AdHouse)
Skyscrapers of the Midwest #3, de Joshua Cotter (AdHouse)
They Found the Car, de Gipi (Fantagraphics)
Melhor série continuada
All-Star Superman, de Grant Morrison e Frank Quitely (DC)
Captain America, de Ed Brubaker e Steve Epting (Marvel)
Daredevil, de Ed Brubaker, Michael Lark e Stefano Gaudiano (Marvel)
Naoki Urasawa's Monster, de Naoki Urasawa (Viz)
The Walking Dead, de Robert Kirkman e Charles Adlard (Image)
Young Avengers, de Allan Heinberg, Jim Cheung e outros (Marvel)
Melhor minissérie
Batman: Year 100, de Paul Pope (DC)
The Looking Glass Wars: Hatter M, de Frank Beddor, Liz Cavalier e Ben Templesmith (Desperado/Image)
The Other Side, de Jason Aaron e Cameron Stewart (Vertigo/DC)
Scarlet Traces: The Great Game, de Ian Edginton e D'Israeli (Dark Horse)
Sock Monkey: The Inches Incident, de Tony Millionaire (Dark Horse)
Melhor nova série
Criminal, de Ed Brubaker e Sean Phillips (Marvel Icon)
East Coast Rising, de Becky Cloonan (Tokyopop)
Gumby, de Bob Burden e Rick Geary (Wildcard)
Jack of Fables, de Bill Willingham, Matthew Sturges, Tony Akins e Andrew Pepoy (Vertigo/DC)
The Lone Ranger, de Brett Matthews e Sergio Cariello (Dynamite)
Melhor publicação infanto-juvenil
Chickenhare, de Chris Grine (Dark Horse)
Drawing Comics Is Easy (Except When It's Hard), de Alexa Kitchen (Denis Kitchen Publishing)
Gumby, de Bob Burden e Rick Geary (Wildcard)
Moomin, de Tove Jansson (Drawn & Quarterly)
To Dance: A Ballerina's Graphic Novel, de Sienna Cherson e Mark Siegel (Simon & Schuster)
Melhor publicação de humor
Flaming Carrot Comics, de Bob Burden (Desperado/Image)
Onionhead Monster Attacks, de Paul Friedrich (Hellcar)
Schizo #4, de Ivan Brunetti (Fantagraphics)
Tales Designed to Thrizzle, de Michael Kupperman (Fantagraphics)
Truth Serum, de Jon Adams (City Cyclops)
Melhor antologia
Fables: 1001 Nights of Snowfall, de Bill Willingham e vários (Vertigo/DC)
Hotwire Comix and Capers #1, editada por Glenn Head (Fantagraphics)
Japan as Viewed de 17 Creators, editada por Frédéric Boilet (Fanfare/Ponent Mon)
Kramer's Ergot 6, editada por Sammy Harkham (Buenaventura Press)
Project: Romantic, editada por Chris Pitzer (AdHouse)
Melhor HQ digital
Melhor obra baseada em fatos
Fun Home, de Alison Bechdel (Houghton Mifflin)
I Love Led Zeppelin, de Ellen Forney (Fantagraphics)
Mom's Cancer, de Brian Fies (Abrams)
Project X Challengers: Cup Noodle, de Tadashi Katoh (Digital Manga)
Stagger Lee, de Derek McCulloch and Shepherd Hendrix (Image)
Melhor álbum gráfico - inédito
American Born Chinese, de Gene Luen Yang (First Second)
Billy Hazelnuts, de Tony Millionaire (Fantagraphics)
Fun Home, de Alison Bechdel (Houghton Mifflin)
Ninja, de Brian Chippendale (Gingko Press)
Scrublands, de Joe Daly (Fantagraphics)
The Ticking, de Renée French (Top Shelf)
Melhor álbum gráfico - republicação
Absolute DC: The New Frontier, de Darwyn Cooke (DC)
Castle Waiting, de Linda Medley (Fantagraphics)
Mom's Cancer, de Brian Fies(Abrams)
Shadowland, de Kim Deitch (Fantagraphics)
Truth Serum, de Jon Adams (City Cyclops)
Melhor projeto/coleção arquivo - tiras
The Complete Peanuts, 1959-1960, 1961-1962, de Charles Schulz (Fantagraphics)
Mary Perkins On Stage, de Leonard Starr (Classic Comics Press)
Moomin, de Tove Jansson (Drawn & Quarterly)
Popeye: I Yam What I Yam, de E. C. Segar (Fantagraphics)
Walt & Skeezix, vol. 2, de Frank King (Drawn & Quarterly)
Melhor projeto/coleção arquivo - séries
Abandon the Old In Tokyo, de Yoshihiro Tatsumi (Drawn & Quarterly)
Absolute Sandman, vol. 1, de Neil Gaiman and various (Vertigo/DC)
Art Out of Time: Unknown Comics Visionaries, 1900-1969, de Dan Nadel (Abrams)
The Eternals, de Jack Kirby (Marvel)
Ode to Kirihito, de Osamu Tezuka (Vertical)
Melhor edição americana de material estrangeiro
A.L.I.E.E.E.N., de Lewis Trondheim (First Second)
De:TALES, de Fábio Moon and Gabriel Bá (Dark Horse)
Hwy 115, de Matthias Lehmann (Fantagraphics)
The Left Bank Gang, de Jason (Fantagraphics)
Pizzeria Kamikaze, de Etgar Keret and Asaf Hanuka (Alternative)
Melhor edição americana material estrangeiro - Japão
After School Nightmare , de Setona Mizushiro (Go! Comi)
Antique Bakery, de Fumi Yoshinaga (Digital Manga)
Naoki Urasawa's Monster , de Naoki Urasawa (Viz)
Old Boy, de Garon Tsuchiya and Nobuaki Minegishi (Dark Horse Manga)
Walking Man, de Jiro Taniguchi (Fanfare/Ponent Mon)
Melhor escritor
Ed Brubaker, Captain America, Daredevil (Marvel); Criminal (Marvel Icon)
Bob Burden, Gumde (Wildcard)
Ian Edginton, Scarlet Traces: The Great Game (Dark Horse)
Grant Morrison, All-Star Superman, Batman, 52, Seven Soldiers (DC)
Bill Willingham, Fables, Jack of Fables, Fables: 1001 Nights of Snowfall (Vertigo/DC)
Melhor escritor/ilustrador
Allison Bechdel, Fun Home (Houghton Mifflin)
Renée French, The Ticking (Top Shelf)
Gilbert Hernandez, Love and Rockets, New Tales of Old Palomar (Fantagraphics); Sloth (Vertigo/DC)
Paul Pope, Batman: Year 100 (DC)
Joann Sfar, Klezmer, Vampire Loves (First Second)
Melhor escritor/ilustrador de humor
Ivan Brunetti, Schizo (Fantagraphics)
Lilli Carré, Tales of Woodsman Pete (Top Shelf)
Michael Kupperman, Tales Designed to Thrizzle (Fantagraphics)
Tony Millionaire, Billy Hazelnuts (Fantagraphics); Sock Monkey: The Inches Incident (Dark Horse)
Lewis Trondheim, A.L.I.E.E.E.N. (First Second); Mr. I (NBM)
Melhor desenhista/arte-finalista ou dupla desenhista e arte-finalista
Mark Buckingham/Steve Leialoha, Fables (Vertigo/DC)
Tony Harris/Tom Feister, Ex Machina (WildStorm/DC)
Niko Henrichon, Pride of Baghdad (Vertigo/DC)
Michael Lark/Stefano Gaudiano, Daredevil (Marvel)
Sonny Liew, Wonderland (SLG)
Steven McNiven/Dexter Vines, Civil War (Marvel)
Melhor pintor/artista multimídia (arte interna)
Nicolas De Crecy, Glacial Period (NBM)
Melinda Gebbie, Lost Girls (Top Shelf)
Ben Templesmith, Fell (Image); The Looking Glass Wars: Hatter M (Desperado/Image); Wormwood: Gentleman Corpse (IDW)
Jill Thompson, "A Dog and His Boy" in The Dark Horse Book of Monsters; "Love Triangle" in Sexy Chix (Dark Horse); "Fair Division", in Fables: 1001 Nights of Snowfall (Vertigo/DC)
Brett Weldele, Southland Tales: Prequel Saga (Graphitti); Silent Ghost (Markosia)
Melhor capista
John Cassaday, Astonishing X-Men (Marvel); The Escapists (Dark Horse); The Lone Ranger (Dynamite)
Tony Harris, Conan (Dark Horse); Ex Machina (WildStorm/DC)
James Jean, Fables, Jack of Fables, Fables: 1001 Nights of Snowfall (Vertigo/DC)
Dave Johnson, 100 Bullets (Vertigo/DC); Zombie Tales, Cthulu Tales, Black Plague (Boom!)
J. G. Jones, 52 (DC)
Melhor colorização
Kristian Donaldson, Supermarket (IDW)
Hubert, The Left Bank Gang (Fantagraphics)
Lark Pien, American Born Chinese (First Second)
Dave Stewart, BPRD, Conan, The Escapists, Hellboy (Dark Horse); Action Comics, Batman/The Spirit, Superman (DC)
Chris Ware, Acme Novelty Library #17 (ACME Novelty)
Melhor letreirização
Ivan Brunetti, Schizo (Fantagraphics)
Todd Klein, Fables, Jack of Fables, Fables: 1001 Nights of Snowfall, Pride of Baghdad, Testament (Vertigo/DC); Fantastic Four: 1602, Eternals (Marvel); Lost Girls (Top Shelf)
Clem Robins, BPRD, The Dark Horse Book of Monsters, Hellboy (Dark Horse); Loveless, 100 Bullets, Y: The Last Man (Vertigo/DC)
Richard Sala, The Grave Robber's Daughter, Delphine (Fantagraphics)
Chris Ware, Acme Novelty Library #17 (ACME Novelty)
Reconhecimento especial
Ross Campbell, Abandoned (Tokyopop); Wet Moon 2 (Oni)
Svetlana Chmakova, Dramacon (Tokyopop)
Hope Larson, Gray Horses (Oni)
Dash Shaw, The Mother's Mouth (Alternative)
Kasimir Strzepek, Mourning Star (Bodega)
Melhor periódico relacionado a quadrinhos
Alter Ego, editado por Roy Thomas (TwoMorrows)
Comic Art 8, editado por Todd Hignite (Buenaventura Press)
The Comics Journal, editado por Gary Groth, Dirk Deppey, Michael Dean, e Kristy Valenti (Fantagraphics)
The Comics Reporter, produzido por Tom Spurgeon e Jordan Raphael (www.comicsreporter.com)
¡Journalista!, produzido por Dirk Deppey (Fantagraphics, www.tcj.com/journalista/)
Melhor livro relacionado a quadrinhos
The Art of Brian Bolland, editado por Joe Pruett (Desperado/Image)
Cartoon America: Comic Art in the Library of Congress, editado por Harry Katz (Abrams)
Dear John: The Alex Toth Doodle Book, de John Hitchcock (Octopus Press)
In the Studio: Visits with Contemporary Cartoonists, de Todd Hignite (Yale University Press)
Wally's World, de Steve Sarger e J. David Spurlock (Vanguard)
Melhor design de publicação
Absolute DC: The New Frontier, design de Darwyn Cooke (DC)
Castle Waiting graphic novel, design de Adam Grano (Fantagraphics)
Lost Girls, design de Matt Kindt and Brett Warnock (Top Shelf)
Popeye: I Yam What I Yam, design de Jacob Covey (Fantagraphics)
The Ticking, design de Jordan Crane (Top Shelf)
Hall da Fama
Escolha dos juízes: Robert Kanigher e Ogden Whitney
Escolha pelo voto popular: Ross Andru & Mike Esposito
Dick Ayers
Bernard Baily
Matt Baker
Wayne Boring
Creig Flessel
Harold Gray
Irwin Hasen
Graham Ingels
Joe Orlando
Lily Renée (Peters) Phillips
Bob Powell
Gilbert Shelton
Cliff Sterrett