Os vencedores do Harvey Awards 2010, segundo prêmio mais importante dos quadrinhos nos EUA (depois do Eisner), foram anunciados neste fim de semana, durante a Baltimore Comic-Con. Mas a principal notícia da entrega da premiação foi outra: uma discussão entre quadrinistas.
O escritor e editor Mark Waid fez o discurso inaugural do prêmio, no qual convocou a indústria a aceitar a nova realidade digital de download de HQs, defendendo a ideologia copyleft de que é mais importante disponibilizar o material para estimular a indústria do que criar restrições de acesso para proteger direitos autorais.
Asterios Polyp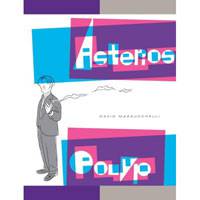 Rocketeer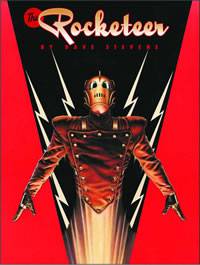 Chew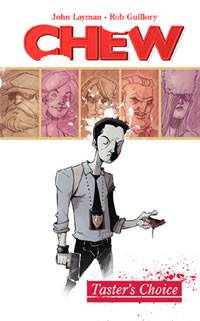 De volta à sua mesa, Waid começou uma discussão com Sergio Aragonés que a certo ponto ficou bem audível para todos os presentes. Aragonés defendia que não se pode entregar o trabalho de graça, e que é necessário, sim, mais controle sobre os direitos autorais na Internet.
Discussões à parte, a noite de premiação prestigiou, mais uma vez, Asterios Polyp de David Mazzuchelli (três prêmios entre cinco indicações) e a republicação nostálgica de Rocketeer (três prêmios para as três indicações). Outros destaques da noite foram as séries Chew - que vem fazendo sucesso de público nos EUA com um detetive cibopata (ele descobre o passado de tudo que come) - e Os Mortos-Vivos (The Walking Dead), ambas da Image e ambas com duas estatuetas.
Estranhamente, Diário de um Banana 3: A Gota d'Água (Diary of a Wimpy Kid: The Last Straw), que liderava as indicações (tinha seis), bem como Whatever Happened to the World of Tomorrow e George Sprott (1894-1975) (ambos com quatro indicações), não levaram nada.
Dos vencedores, o único já publicado no Brasil é o Gênesis (Book of Genesis) de Robert Crumb. Os outros grandes premiados ficam de dica para as editoras nacionais. Segue a lista, com os vencedores em negrito:
Melhor escritor
Jason Aaron, Scalped, Vertigo/DC Comics
Geoff Johns, Blackest Night, DC Comics
Robert Kirkman, The Walking Dead, Image Comics
Jeff Kinney, Diary of a Wimpy Kid: The Last Straw, Amulet Books
Mark Waid, Irredeemable, BOOM! Studios
Melhor desenhista
Robert Crumb, Book of Genesis, W.W. Norton
Guy Davis, BPRD: Black Goddess, Dark Horse Comics
Brian Fies, Whatever Happened to the World of Tomorrow?, Abrams ComicArts
David Petersen, Mouse Guard: Winter 1152, Archaia Studios Press
Frank Quitely, Batman and Robin, DC Comics
JH Williams III, Detective Comics, DC Comics
Melhor cartunista
Darwyn Cooke, Richard Stark' Parker: The Hunter, IDW
Jeff Kinney, Diary of a Wimpy Kid: The Last Straw, Amulet Books
Roger Langridge, The Muppet Show Comic Book, BOOM! Studios
David Mazzucchelli, Asterios Polyp, Pantheon
Seth, George Sprott (1894-1975), Drawn and Quarterly
Melhor letreirista
Chris Eliopoulos, Franklin Richards: Son of a Genious, Marvel Comics
Brian Fies, Whatever Happened to the World of Tomorrow?, Abrams ComicArts
Thomas Mauer, Rapture, Dark Horse Comics
David Mazzucchelli, Asterios Polyp, Pantheon
Richard Starkings, Elephantmen, Image Comics
Melhor arte-finalista
Oclair Albert, Blackest Night, DC Comics
Steve Ellis, High Moon, Zuda/DC Comics
Klaus Janson, Amazing Spider-Man, Marvel Comics
Jeff Kinney, Diary of a Wimpy Kid: The Last Straw, Amulet Books
Mark Morales, Thor, Marvel Comics
Melhor colorista
Brian Fies, Whatever Happened to the World of Tomorrow?, Abrams ComicArts
Steve Hamaker, Bone: Crown of Horns, Graphix
Laura Martin, The Rocketeer: The Complete Adventures, IDW
David Mazzucchelli, Asterios Polyp, Pantheon
Dave Stewart, BPRD: Black Goddess, Dark Horse Comics
Melhor capista
Jenny Frison, The Dreamer, IDW
Mike Mignola, Hellboy: The Bride of Hell, Dark Horse Comics
Michael Avon Oeming, Mice Templar: Destiny, Part I, Image Comics
Frank Quitely, Batman and Robin, DC Comics
JH Williams III, Detective Comics, DC Comics
Melhor novo talento
Kevin Cannon, Far Arden, Top Shelf
Rob Guillory, Chew, Image Comics
Reinhard Kleist, Johnny Cash: I See a Darkness, Abrams ComicArts
Nathan Schreiber, Act-I-Vate: Power Out
Matthew Weldon, New Brighton Archeological Society, Image Comics
Melhor nova série
Batman and Robin, DC Comics
Chew, Image Comics
Irredeemable, BOOM! Studios
Sweet Tooth, Vertigo/DC Comics
Unwritten, Vertigo/DC Comics
Melhor série ou minissérie
Beasts of Burden, Dark Horse Comics
Diary of a Wimpy Kid, Amulet Books
Ganges, Fantagraphics Books
Invincible, Image Comics
Scalped, Vertigo/DC Comics
The Walking Dead, Image Comics
Melhor publicação original para jovens
Amulet: Storekeeper's Curse, Graphix
Diary of a Wimpy Kid: The Last Straw, Amulet Books
Grown-Ups are Dumb, Hyperion Books
The Muppet Show Comic Book, BOOM! Studios
New Brighton Archeological Society, Image Comics
3-2-3 Detective Agency, Amulet Books
Melhor antologia
Flight #6, Villard
Popgun #3, Image Comics
Strange Tales, Marvel Comics
Wednesday Comics, DC Comics
Melhor graphic novel original
Asterios Polyp, de David Mazucchelli, Pantheon
Book of Genesis, de Robert Crumb, W.W. Norton
George Sprott (1894-1975), de Seth, Drawn and Quarterly
Footnotes in Gaza, de Joe Sacco, Metropolitan Books
Stitches, de David Small, W.W. Norton
Whatever Happened to the World of Tomorrow?, de Brian Fies, Abrams ComicArts
Melhor graphic novel - republicação
A.D.: New Orleans After the Deluge, de Josh Neufeld, Pantheon
Collected Essex County, de Jeff Lemire, Top Shelf
Graveslinger, de Shannon Denton, Jeff Mariotte, John Cboins & Nina Sorat, IDW
Masterpiece Comics, de R. Sikoryak, Drawn and Quarterly
Mice Templar Volume 1, de Bryan J.L. Glass e Michael Avon Oeming, Image Comics
Melhor tira ou cartum
Cul-de-Sac, de Richard Thompson, Universal Press Syndicate
Foxtrot, de Bill Amend, Universal Press Syndicate
Get Fuzzy, de Darby Conley, United Feature Syndicate
Mutts, de Patrick McDonnell, King Features Syndicate
Pearls Before Swine, de Stephan Pastis, United Feature Syndicate
Melhor republicação de material nacional
The Best of Simon and Kirby, de Joe Simon e Jack Kirby; editado por Steve Saffel, Titan Books
Humbug, concebido e editado por Harvey Kurtzman e criado por Harvey Kurtzman, Jack Davis, Will Elder, Al Jaffee e Arnold Roth; editado por Gary Groth, Fantagraphics Books
Rip Kirby, de Alex Raymond; editado por Dean Mullaney, IDW
The Rocketeer: The Complete Adventures, de Dave Stevens; editado por Scott Dunbier, IDW
The Toon Treasury of Classic Children's Comics, editado por Art Spiegelman e Francoise Mouly, Abrams ComicsArt
Melhor edição estadunidense de material estrangeiro
The Art of Osamu Tezuka: God of Manga, de Helen McCarthy, Abrams ComicArts
Manga Kamishibai, de Eric P. Nash, Abrams ComicArts
The Photographer, de Emmanuel Guibert, Didier LeFevre e Frederic Lemercier, First Second
Pluto: Urasawa X Tezuka, de Naoki Urasawa e Takashi Nagasaki, Viz Media
20th Century Boys, de Naoki Urasawa, Viz Media
Melhor HQ Online
Prêmio Especial de Humor nos Quadrinhos
Evan Dorkin e Jill Thompson, Beasts of Burden, Dark Horse Books
Jeff Kinney, Diary of a Wimpy Kid: The Last Straw, Amulet Books
Roger Landridge, The Muppet Show Comic Book, BOOM! Studios
Bryan Lee O'Malley, Scott Pilgrim #5, Oni Press
Andrew Pepoy, The Adventures of Simone & Ajax: A Christmas Caper, ComicMix
Prêmio Especial por Destaque em Apresentação
Art of Harvey Kurtzman: The Mad Genius of Comics, de Denis Kitchen e Paul Buhle, Abrams ComicArts
The Brinkley Girls: The Best of Nell Brinkley's Cartoons from 1913-1940, editado por Trina Robbins, Fantagraphics Books
George Sprott (1894-1975), de Seth, Drawn and Quarterly
The Rocketeer: The Complete Adventures, de Dave Stevens, editado por Scott Dunbier, IDW
Secret Identity: The Fetish Art of Superman's Co-Creator Joe Shuster, editado por Craig Yoe, Abrams ComicArts
Wednesday Comics, editado por Mark Chiarello, DC Comics
Melhor apresentação biográfica, histórica ou jornalística
Alter-Ego, editado por Roy Thomas, TwoMorrows
Art of Harvey Kurtzman: The Mad Genius of Comics, de Denis Kitchen e Paul Buhle, Abrams ComicArts
The Best of Simon and Jack Kirby, editado por Steve Saffel, Titan Books
The Comics Journal, editado por Gary Groth, Michael Dean e Kristy Valenti, Fantagraphics Books
Underground Classics, de James Danky e Denis Kitchen, Abrams ComicArts
Melhor edição ou história
"Alec: The Years Have Pants", de Eddie Campbell, Top Shelf
"Asterios Polyp", de David Mazucchelli, Pantheon
"Ganges #3", de Kevin Huizenga, Fantagraphics Books
"George Sprott (1894-1975)", de Seth, Drawn and Quarterly
"Jonah Hex #50", escrita por Jimmy Palmiotti e Justin Gray, desenhos de Darwyn Cooke, DC Comics
"Richard Stark's Parker: The Hunter", de Darwyn Cooke, IDW
"Whatever Happened to the World of Tomorrow?", de Brian Fies, Abrams ComicArts